14-11-2019 10:59:13
Deeper - Smart Kastbar Sonar (Pro+ & Chirp)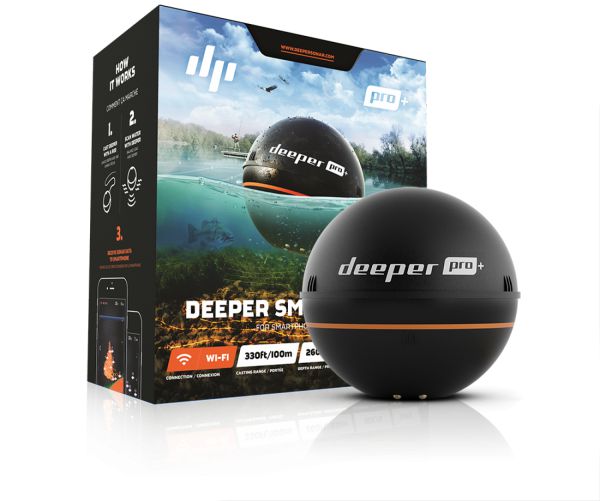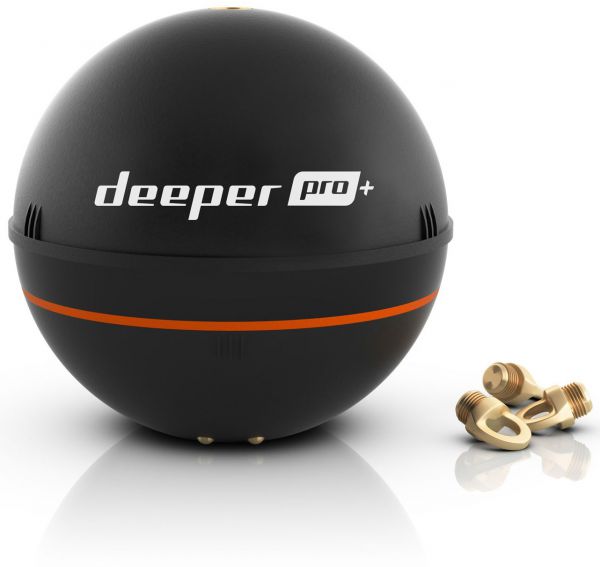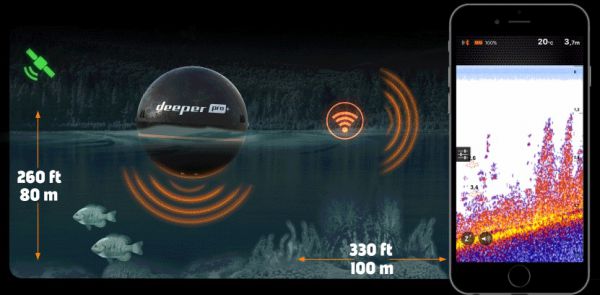 Deeper Smart Sonar PRO +

Deeper Smart Sonar Pro + bruger integreret GPS til at forvandle den til en fantastisk kortlægnings enhed og med en wifi-forbindelse, der gør det muligt at have en lang rækkevide og enorme dataoverførsel, kan Deeper lave dybte kort øjeblikkeligt der hvor du fisker så du kan lokalisere præcise spots, dette var kun muligt tidligere ved brug af båd med fastmonteret konsoller. Disse kort kan gemmes og deles, og er tilgængelige online og offline.
Med en rækkevidde på op til 100m og en scannings dybde på 80m, er denne GPS aktiveret, Kortlægnings enhed ideel til de mest krævende lystfiskere og de mest ekstreme forhold.
Info:
GPS aktiveret kortlægning.
Utrolig rækkevidde og data transmission.
Kan anvendes til mange typer fiskeri
(kastefiskeri fra land og til båd-brug)
Forbindes til Smartphone med Wifi
Dybtekort gemmes til både online og offline brug.
6 Timers brugstid og 2 timers opladningstid
Deeper Smart Sonar PRO+
The ultimate in smart sonar fishing, the Deeper Smart Sonar Pro+ uses integrated GPS to turn your Deeper into an amazing mapping device. Boasting a wifi connection that enables great range and huge data transmission, what sets the Pro+ apart is its integrated GPS. This enables it to create real-time bathymetric maps of the site you're fishing, allowing you to pinpoint exact features in a way that was only previously possible using boat-mounted consoles. These maps can be saved and shared, and are available online and offline. With an 100m / 330 ft range and a scanning depth of 80m / 260 ft, this GPS enabled, map-making device is ideal for the most demanding anglers and the most extreme conditions.Main Features : GPS enabled mapping, incredible casting range and data transmission. Best option for : professional anglers, extreme fishing.
Deeper Smart Sonar Chirp
Deeper CHIRP+ is the world's first castable, GPS enabled, Wi-Fi fish finder that utilizes CHIRP technology. The three beam frequencies, crisp clarity and extreme accuracy make it ideal for quickly locating target species holding spots, pinpointing predator fish and fishing in extreme depths. CHIRP+ gives you the strategic edge to catch more, catch faster and catch better.
Sonar type: 3 Frequency CHIRP
Narrow CHIRP 675 kHz (cone angle 7°)
Medium CHIRP 290 kHz (cone angle 16°)
Wide CHIRP 100 kHz (cone angle 47°)
Target separation:
1 cm. / 0.4 in Narrow Chirp
2.4 cm. / 0.94 in Medium Chirp
2.4 cm. / 0.94 in Wide Chirp
Depth Range:
15 cm. / 6 in – 100 m. / 330 ft 
Sonar Scan Rate:
Up to 15 / second
Sonar modes:
Standard, Ice fishing, Boat, Onshore GPS
Temperature sensor:
Water surface temperature sensor in Fahrenheit / Celsius
Operating temperature:
-20°C to 40°C / -4°F to 104°F
GNSS (Global positioning systems supported):
GPS, GLONASS, Galileo, BeiDou, QZSS
Operating time:
GPS ON up to 4.5 hours
GPS OFF up to 6 hours
Charging technology:
Fast charge
80% in 45 min.
100% in 75 min.
Internal battery:
Lithium Polymer, 3.7V Rechargeable, 950 mAh
Power adapter (not included in the box, recommended):
Input 110V/220V. Output Micro USB, 5V 2A
Connection Type:
Wi-Fi
Connection Range:
Stable connection up to 100 m. / 330 ft.
Color:
Military Green 
Tilbehør (tilkøb):
Smartphone holder til stang: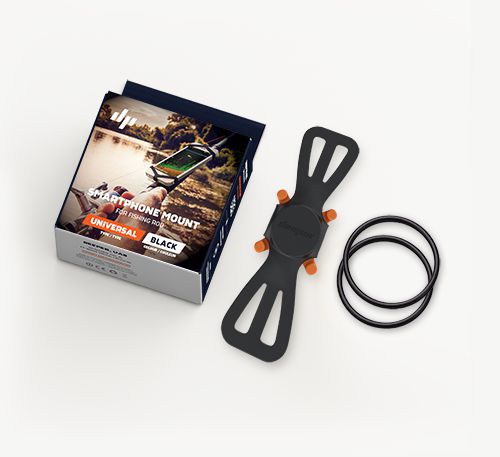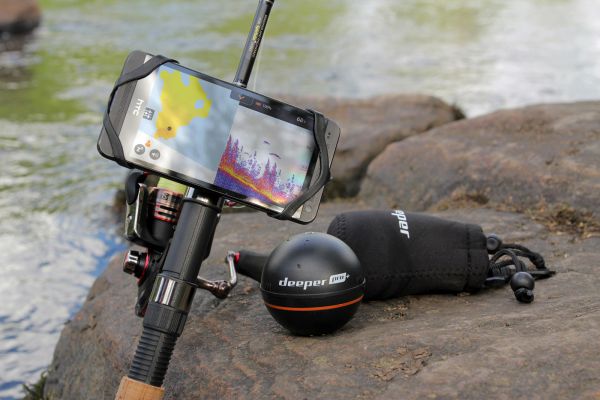 Flexi Arm til Bådmontering:
(Ikke på lager, forventes start marts)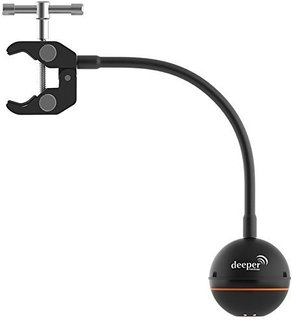 Deeper Pro + Smart Kastbar Sonar

| | | | |
| --- | --- | --- | --- |
| Model | Vægt | Pris | |
| Deeper Chirp - Smart Kastbar Sonar | | 2.399,- | |
| Deeper Flexi arm boat mount 2.0 (bådmomtering) | | 499,- | |
| Deeper Pro + Smart Kastbar Sonar | 100g | 1.899,- | |
| Deeper Pro + Smartphone holder til stang | | 159,- | |
mail@huntershouse.dk