10-02-2021 13:20:38
Savage Gear Custom Boat 6'6
Her er virkelig tale om markedets ABSOLUT fedeste luksus havstang til markedets ABSOLUT BEDSTE pris!
Kraftfuld & let klinge produceret i Japansk Toray kulfiber.
Længde: 6'6'' / 195cm i samlet stand.
Findes i 2 forskellige stivhedder - 20-30lbs & 30-50lbs.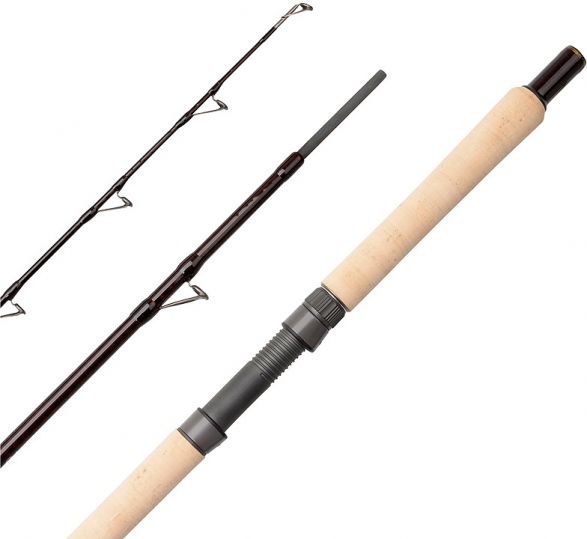 Et oplagt valg til havfiskeren, der både fisker alround fiskeri med pirke og jigs samt medefisker.
Et suverænt hardcore Nordisk Big Game efter stortorsk, helleflynder, storsej mm.

3 delt stang for kort transportlængde (Kun: 72 cm.)
Monteret med langt forhåndhåndtag for størst vægtfordeling.
AAAA luksus korkkvalitet med kvalitets Fuji Gold Label hjulholder, skråstillede letvægts SiC 3benede ringe med keramisk inderfatning, kombi kryds gummi-bunddup, luksus Ready to fish stangpose med velcro med mulighed for at have hjulet siddende på tilrigget mm.
Flot dyb Medium Action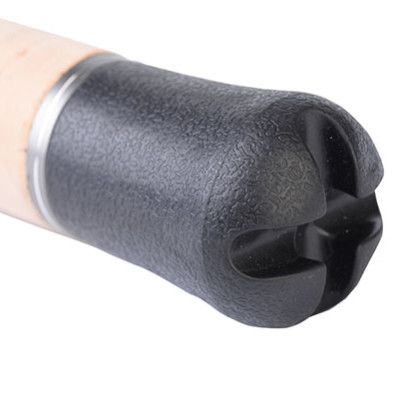 Working with our Guide and Pro staff team over a two year period have given an amazing
foundation for custom building a top range of rods for modern lure fishing across Northern
Europe! Each rod is Custom built to suit a special type of fishing with perfection.
Perfect light weight Toray carbon fiber blanks, with superb balanced action - combined
with the new and innovative Coil Control guides, Fuji Gold label Real seats and AAAA
cork handles - makes a dream series of fishing rods - with amazing power, durability and
sensitivity. Customized for the connoisseur - no comprises made.
CC SIN Guides
Japanese Toray Carbon
Fuji Gold label R/S
AAAA Cork handles
Ready to Fish Deluxe rod bag
Pack size: 1

Action: Medium
Item No.LengthCasting WeightSectionsTransport LengthWeight
| | | | | | |
| --- | --- | --- | --- | --- | --- |
| 48504 | 6´6" 195cm | 20-30lbs | 3 | 134cm | 278g |
| 48505 | 6´6" 195cm | 30-50lbs | 3 | 134cm | 300g |
| | | | |
| --- | --- | --- | --- |
| Model / Str | Vejl. pris | Tilbud | |
| Savage Gear Custom Boat 6'6'' 20-30lbs 3pc. | 2.499,- | 999,- | |
| Savage Gear Custom Boat 6'6'' 30-50lbs 3pc. | 2.499,- | 999,- | |
mail@huntershouse.dk